Cake Smash Session Client Questionnaire
$

25.00
On sale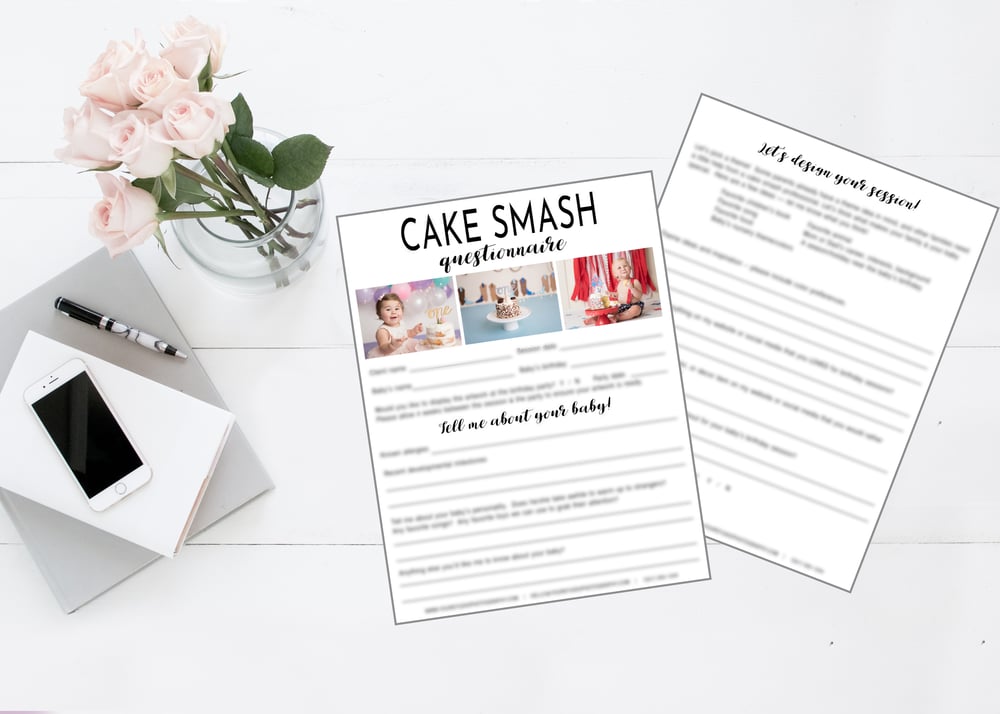 ** Digital download **
The first step in a stellar cake smash session is getting to know your clients! I have photographed hundreds of babies since my very first cake smash in 2012, and every client relationship begins with detailed questions designed to get to know the client, their baby, and their inspiration for the session.
You will receive two versions of the client questionnaire — a PSD file and a PDF template.
This client questionnaire is fully customizable in Photoshop, and there is a PDF template for easy reference, too. If you're already using a client management software, you can use the template as a guide and easily create your own digital questionnaire to send to your clients electronically. Or, work with the PSD file and make it your own by inserting your own images, too! Print out each client's completed questionnaire and keep it in their file for easy reference when shopping, designing, and setting up each client's cake smash session!